A Tradition of Excellence
Our Glen Ivy
Fresh Food Philosophy
We believe in keeping our dishes fresh, clean and Californian. Our wellness philosophy means that we source organic and locally grown ingredients whenever possible. Fruit for your orange and grapefruit juices – not to mention the avocados – are harvested from trees growing on our property. If we're running low, we hurry off to the orchards to pick more.
Understanding wellness and your dietary choices is key to our success. We offer a variety of vegetarian and vegan dishes, as well as the option to enjoy many of our offerings gluten-free. Dishes are marked on the menu but we're always happy to customize. If you have a special request, please just ask us.
Lounge 1860
Ivy Kitchen
GOCO Cafe
Chill Zone
Lounge 1860
This is our cosmopolitan bar under the stars! We've dedicated a special, shaded area, with chic seating, even a chandelier (and heating in winter) as the all-day place for wine-based cocktails, premium wine, craft beer… whatever you fancy!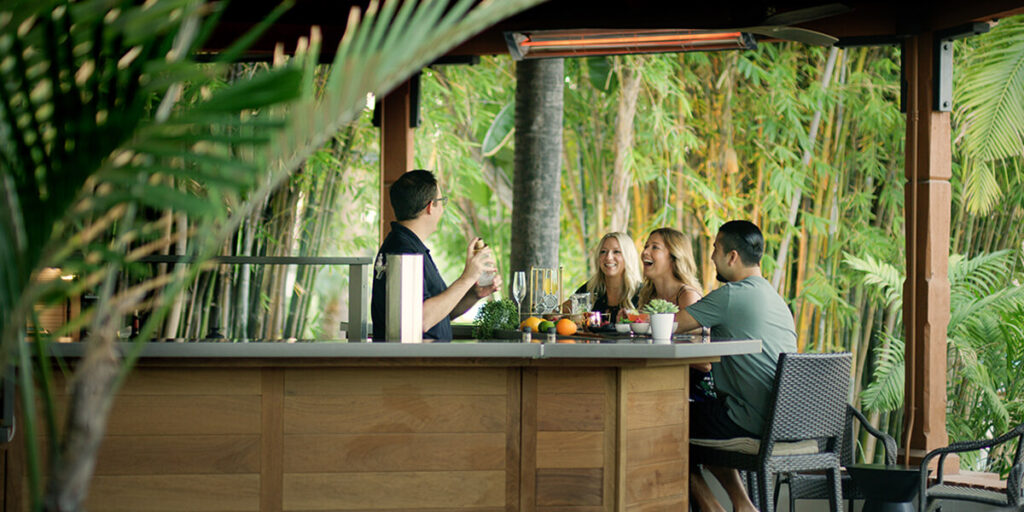 Ivy Kitchen
GOCO Cafe
Chill Zone
Being based on a mineral spring aquifer grants Glen Ivy's lush topography and 85 acres of land to flourish. This land allows planting of fruit-bearing trees and other crops to ensure thoughtful environmental practices and helps decrease the property's carbon footprint. During the spring, fresh oranges, tangerines, lemons, and avocados fill the trees with vibrant colors and fresh flavors.