There is no other place quite like Glen Ivy Hot Springs. It has always been a unique destination of mineral spring pools and lush landscape where laughter fills the air. Quite simply, a hub for happiness and good health.
Now we're putting a new face on an old friend. Fresh facilities, even more activities, clean cuisine and serious spa and beauty treatments. All in all an unrivaled place to relax and put your wellbeing back on track.
It all started way back then..
Millenia Ago
Glen Ivy valley was a seasonal home to Native American tribes. For them, the mineral water sources had spiritual powers to heal the body, mind and spirit. Already the hot springs were a place of ritual and renewal.
1850-1900
Once the Golden State entered the Union and transport became more available, the first country inn, an adobe construction, was built at the hot springs site. The cost of a swim with bathing suit and towel included was just 25 cents.
Glen Ivy got its name from its then English owners, the Steers family, who noticed wild grape 'ivy' growing at the mouth of the 'canyon', more commonly known in England as a 'glen'.
20th Century
New owners Frank and Mabel Johnson built a full-fledged hotel and bathhouse and tended the orchard that still supplies Glen Ivy with avocados, oranges and grapefruit today.
Then, under the next new ownership of Axel Springborg, Glen Ivy became 'the' post war destination resort in California, welcoming glamorous guests arriving by private plane on a nearby airstrip.
1970s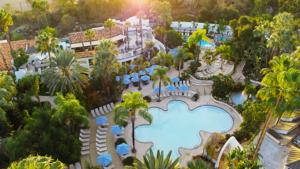 Glen Ivy was bought again and expanded into the resort it is today, with its stand-out features such as the Lounge Pool (1984), Club Mud, and The Grotto (2002). The Bath House was opened in 1999, the Roman Baths added to it in 2001 and the whole building expanded in 2005. The first full restaurant, Cafe Sole, now the Ivy Kitchen, opened in 2006 and the Cabanas have been delighting guests since then as well.
2016
Glen Ivy is reborn. This much-loved resort entered its 156th year with new owners, GOCO Hospitality, who implemented exciting renovations and innovations to ensure this iconic destination continues to be the top choice for guests seeking warm spring waters and an even warmer welcome.
Present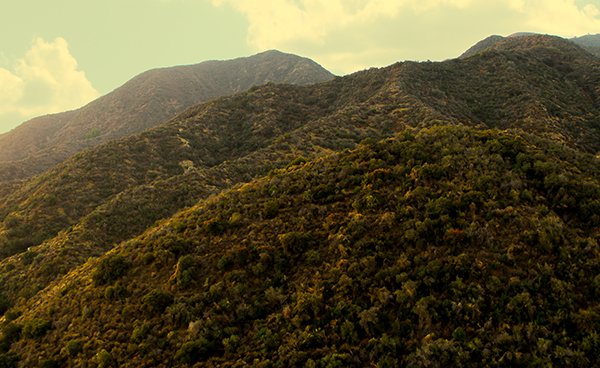 GOCO Hospitality is also developing a world-class wellness community on 65 acres of adjacent land amidst established orchards and the beautiful Santa Ana Mountains.